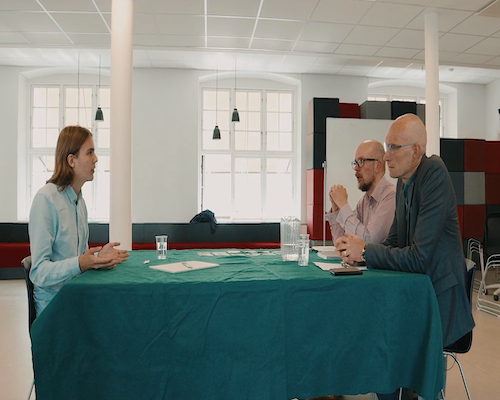 Oral examination and assessment
This course will help you qualify as an oral examiner in university education in Denmark, primarily bachelor and master-level programs in social sciences, incl. business administration, and economics.
The course introduces the importance of applying course learning objectives as a basis for assessing student performance. It involves a hands-on role-play where three participants will perform an 'actual' oral examination as a respective student, examiner, and second examiner/censor. On the basis of the role-play, we will discuss not only the rules/regulations that define the oral examination but also the norms and judgment that must be applied in the interaction taking place during the examination.
The course will cover:
Practical exercise in conducting an oral examination

Practical exercises in grading and giving feedback to students

Practical advice on how you can relate to and use learning objectives from course descriptions and regulation programmes when you grade students

An introduction to the most important aspects of the ministerial orders on examination and grading and insight into the legal principles of how to conduct an oral examination

Knowledge of the different roles of internal and external examiners

Tools to help you structure the examination in phases

Knowledge of different questioning techniques, incl. how to follow up on questions and answers in the most suitable way. In connection with this, we will discuss the effects of open and closed questions

Insights into the difference between individual oral examination and group oral examination
Target group
The course is specially designed for faculty with limited or no experience with oral examination, particularly:
Junior staff

New part-time staff

International staff
Intended learning outcomes
After taking the course participants will be able to:
Identify and enforce central rules and regulations on how to conduct exams, incl. deliberation and decision on, and communication of, grades

Apply norms and judgment regarding the interpretation of rules and regulations

Manage the interaction with students and external examiners in all phases of an oral examination

Focus on the application of exam learning objectives as the basis for assessing student performance
Workload
1 day
Fee (CBS employee)
0DKK
Fee (external participant)
3500DKK
Registration deadline
7 March 2024