You will learn:
How to use Whiteboard presentations as a complementary tool to Power Point
How to present a complex story through simple drawings and keywords
To structure and clarify your presentations with a presentation model that you can use no matter what type of visuals you use
You will become better at:
Giving interactive presentations and capture your audience's attention
Use storytelling to illustrate your theory or topic
The workshop consists of presentations, group work, discussions, and participant presentations. Before the workshop, please think of a subject that you can present in 5-10 minutes. During the workshop, you will make a Whiteboard presentation on that subject. I recommend that you use a business case or a story about your topic; something that lends itself to visualization. A story about how a company grew to be successful or how a theory developed are good examples. Showing how to do financial calculations is a bad example.
Workload
1/2 day
Next course
Read more about the course and find out when the next event is in our course catalogue.
Host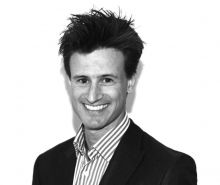 Christian Schönström-Lund