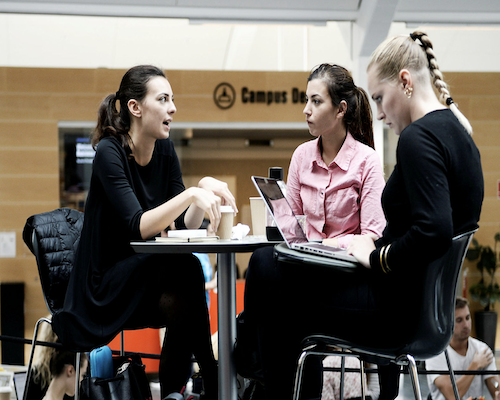 Designing formative peer feedback activities
The quality of instructional design influences greatly the efficiency of peer feedback activities as formative practices and therefore has a significant impact on the learning benefits obtained by students. This webinar will focus on the use of peer feedback as a learning tool and will present some of the key issues to consider when designing formative peer feedback activities.
The main topics will be:
choosing and introducing the activity

aligning the activity with the course's learning outcomes 

guiding students in assessment and feedback provision

encouraging self-reflection

facilitating proactive use of feedback 
Target group
Teaching staff who, regardless of their teaching experience, would like to use peer feedback activities in their courses.
Intended learning outcomes
After the webinar, you will be able to:
1. Identify what key aspects of peer assessment practices contribute to learning.
2. Apply a step-by-step approach to the design of peer assessment activities.
Workload
1.5 hours