Our services can be divided into two areas:
Case development support and guidance
We assist with sparring, links, guides, training and subsidies for case development and case teaching projects. More specifically we offer the following services: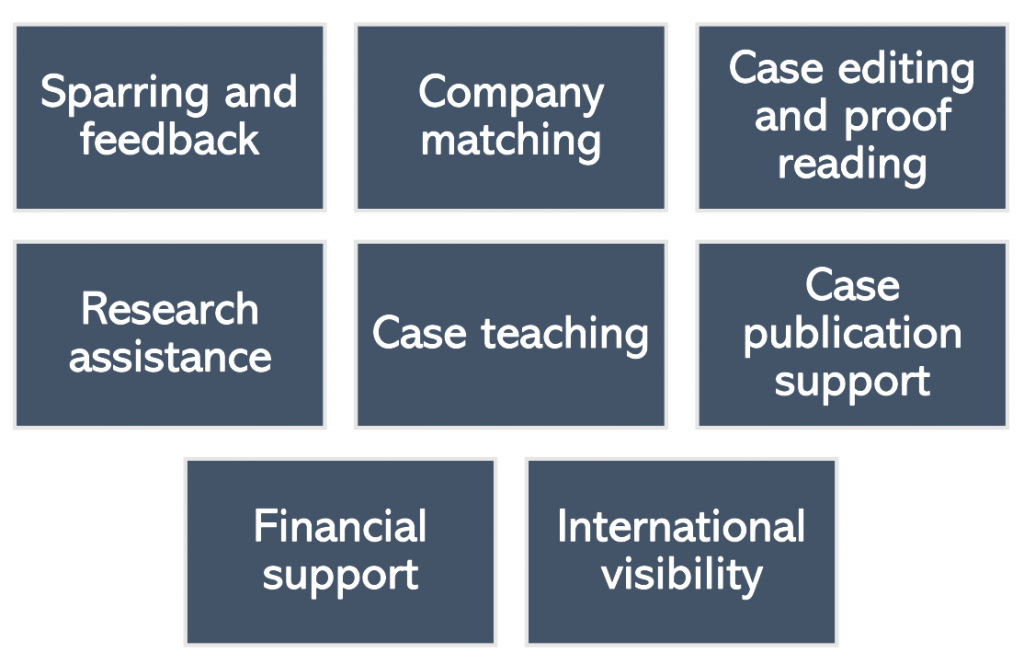 Seminars and Workshops
Do you have an idea for a teaching case that you would like to develop? Are you writing a case but need some inspiration or support? We are hosting a series of seminars and workshops on teaching case development and publication. Participants can take part in virtual case writing seminars, in-house writing sessions, peer review and feedback sessions and information on publishing. You will have the opportunity to receive individual feedback and initial case editing.
The services above are provided for case authors who publish through the official CBS channels 1) CBS Case Collection and/or 2) PRME Free Case Collection and/or 3) SIGMA Case Collection.
If you are interested in hearing more about the NCH and what we can offer, please contact nordic.case@cbs.dk or us directly.